Thinking Outside The Box professional education services are provided by a number of outstanding professionals. Each is highly-experienced and skilled and brings with them a real connection with gifted children, their parents and educators.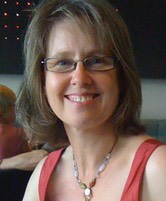 Penny Willoughby
Renowned in her field, Penny Willoughby is an Australian primary educator, tutor, professional learning facilitator and educational consultant who is passionate about gifted education, personalising learning, creativity, innovation, numeracy teaching, problem-solving, thinking development and differentiation.
Following a successful career in the corporate sector, Penny has held a range of educational roles including classroom teacher, Founder and Principal of Thinking Outside The Box professional education services, Vice President of the Victorian Association for Gifted and Talented Children (VAGTC) and Founder and Principal-desinate of Alatus School, an iniative to start a new independent school in Melbourne to specialise in gifted learning.
Penny holds a Bachelor of Education (Honours, First Class) from the University of Technology, Sydney, where she was also awarded the University Medal for Outstanding Distinction.
Penny founded Thinking Outside The Box professional education services in 2006 and continues to own and manage the business.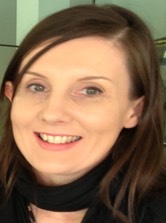 Rhonda Ooi
rhonda.ooi@thinkingoutsidethebox.com.au
Rhonda is a passionate and thoughtful educator who stands out for her dedication and pursuit of excellence. In addition to her enthusiasm for working with gifted children, Rhonda believes that today's students benefit from having critical thinking skills, a love of ongoing learning and the confidence that they can make a difference as global citizens. Rhonda strives to develop positive relationships, cater for individual needs and provide an open-ended and challenging learning environment.
Prior to becoming a teacher, Rhonda was a respected professional in the corporate world. She undertook a range of roles including leadership, training, staff development and management.
Rhonda completed her Bachelor of Education at the Australian Catholic University in Fitzroy where she was an exemplary student, winning several academic awards. In 2017, Rhonda completed a Master of Education with a specialisation in Gifted Education. Rhonda taught in the South Eastern Suburbs of Melbourne for 7 years prior to joining Thinking Outside The Box in 2014.  Rhonda continually seeks to be creative, open to new ideas and evolving as a teacher.
Anne Pead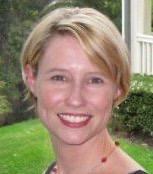 admin@thinkingoutsidethebox.com.au

Anne is a passionate and dedicated Primary School teacher. She graduate from teaching in South Africa in 1995 with an explicit focus on early primary years. Anne has since taught in South Africa, England, the United States, and Australia. She completed her Master of Education at Melbourne University in 2015, specialising in Digital Technologies. 
Anne has also worked in the corporate IT sector, both in South Africa and Australia and has a passion for education and technology. She is currently studying at Melbourne University again, for a Professional Certificate in Educational Neuroscience. Anne believes in the potential of all students and is always striving to learn more about how education can be improved.