ALL ENQUIRIES
The Founder and Principal of Thinking Outside The Box professional educational services is Penny Willoughby. Penny is contactable at all times for matters including: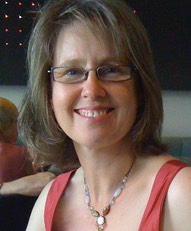 Parents who wish to discuss their child's needs in school and tutoring

School leaders wishing to discuss school needs including professional learning

 and consulting on school-wide initiatives

Educators with questions about gifted education and classroom practices

Organisations and parent groups looking for Penny to facilitate workshops or speak
Newsletter
Sign up here to receive Penny's free periodic newsletter.
In each newsletter Penny will let educators and parents know about what's coming up, any new initiatives and share her reflections on what's happening in the world of education.
Your details will never be passed on to a third party. You can unsubscribe from this newsletter at any time by sending an 'Unsubscribe' email via this link.